Why Your Business Needs Social Media Management
With more than 3.2 billion users across the world and around 11 new users per second, social media has penetrated every aspect of our life today, including the business landscape. It has become a global standard that can no longer be ignored in your marketing and business management activities.
There are even social media management tools and services available today that can help you extend your reach to this massive highly engaged audience and even manage your marketing campaigns via social media in a more efficient and effective way.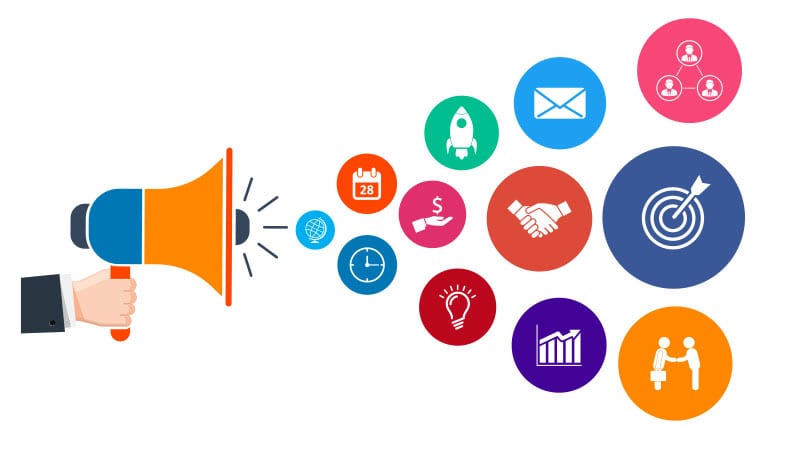 Professional social media managers help to represent your company positively across different social channels. They act as the voice of your brand by responding to comments, creating and posting marketing content, and providing organisational guidance to enhance your company's online presence.
Social media management comes with clear goals such as optimised brand awareness, increased website traffic, and other ways of growing business via popular social networks such as Facebook, Twitter, Instagram, LinkedIn, and Snapchat just mention a few.
It is no surprise why more and more companies are now embracing social media as an effective channel for acquiring new customers and engaging with existing ones.
So, What Exactly Is Business Social Media Management?
Social media management is basically an ongoing process of creating, scheduling, posting, and analysing engaging content on diverse social media platforms such as Facebook, Instagram, LinkedIn, Twitter, Snapchat, and many more.
Keep in mind that there are numerous social media platforms that your company needs to have a strong presence on. The social media manager helps your business to maintain its presence on all your preferred channels and maintain positive engagement with the audience. The goal of social media management is to reach a wider audience while maintaining and improving your company's online reputation.
Social media managers are professionals in social activities such as monitoring and responding to customer comments and coming up with effective strategies to help your company achieve its long-term goals.
There are also many social media management tools available today that you can use to implement and control your social media marketing efforts. However, if you are limited in time, your best option is to enlist the services of professional social media management services to achieve your goals in this hugely popular marketing channel.
If you have not yet started using social media in your marketing strategy, you are definitely missing out on the world's fastest-growing marketing channel.
What Do Business Social Media Management Professionals Do?
The key task of a social media management professional is to create and implement a marketing plan. This is basically a short-term strategy that can be reviewed and improved upon or re-launched after every 90 days. The plan involves identifying target customers and creating content that resonates well with the audience.
Typical roles of social media managers in diverse fields include the following:
Social communication, which involves creating content and posting it on social media channels after a specified period of time.
Supporting a company's development of brand identity on social media channels.
Developing visual design strategies that include profile pictures and business or product photos to ensure that your social media account matches your brand.
Developing social media promotional strategies and insights in influencer marketing and paid to advertise such as Facebook ad management.
Monitoring your social profiles for comments and complaints from customers and respond appropriately with the audience across different channels. The goal of this type of online reputation management is to improve customer relationship via positive engagement and increase sales.
Establishing an ongoing conversation strategy with the brand's followers on social media platforms.
Benefits of Hiring Business Social Media Management Experts
There are many benefits of hiring a professional social media manager including the following:
The Social Media Manager Helps to Audit Your Current Online Presence
The social media expert will monitor and evaluate your company's presence on different social media platforms and take the necessary steps to ensure that your company is well-represented across the web. He or she will respond or take appropriate action to any negative mention of your business on social media platforms.
Find Out Which Platforms Work Best for Your Brand
You could be focussing all your social media marketing efforts and resources on just a few platforms and missing out on the huge potential of other platforms. Some of your clients could be more active on Twitter while others hang out online at Facebook and Instagram.
It is quite difficult to know which platforms work best for your brand without the help of social media management experts. These professionals have all the necessary skills and social media management tools to monitor and measure your performance on multiple social channels.
De-Clutter Your Social Profiles
Your social media manager will periodically clean up your social profiles from direct messages in the inbox of your Facebook, Twitter, or LinkedIn account. Businesses often receive numerous inquiries and comments which can end up cluttering your inbox.
Poorly managed social media accounts have spam and inappropriate content which can be a turn-off for new followers or fans. A social media manager helps to keep your account clean and inviting to new visitors.
Take Care of All the Status Updates
People have a tendency of losing interest in social media profiles that are rarely updated. Your audience is always looking for new information and if you don't update your business account with valuable and engaging content, you'll soon lose your followers and brand fans. Your social media manager will always post pre-approved content and status updates to keep your audience engaged while you handle other important aspects of your business.
Social Media Management Services Save You Money
A good social media manager is an important asset for any company because he or she will save you money in the long run. If you were to use traditional advertising platforms such as TV and newspapers to promote your brand, you would end up spending a fortune and would still not get the same measurable results you get from digital and social media marketing strategies.
We provide social media marketing services for all types of businesses across the country. As one of the leading social media agencies in the UK, we use the latest technologies and techniques to monitor, track, analyse, and improve your social media campaigns.